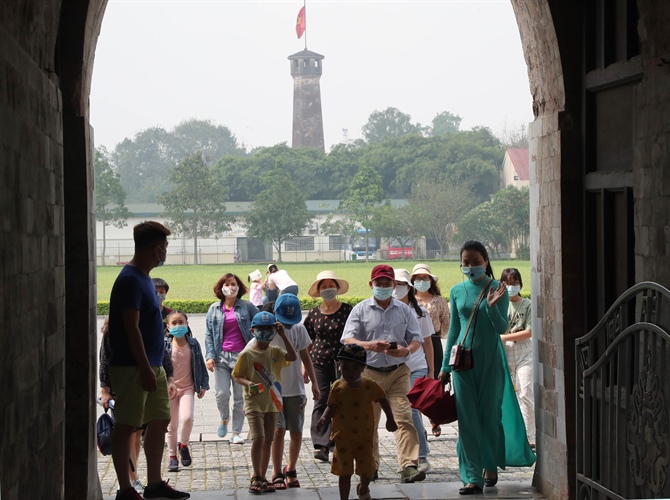 As a result, UNWTO has chosen the theme for World Tourism Day 2021 as "Tourism for Inclusive Growth". This is an opportunity for us to look beyond the travel statistics and acknowledge each other that behind every number there is a person.
On this occasion, UNWTO together with member states as well as non-members, UN organizations, businesses and individuals celebrate the special ability of the tourism industry to contribute to ensuring that no one is harmed. left behind as the world begins to reopen and look to the future.
Global challenge
In 2021, an additional 32 million people will be pushed into extreme poverty. Especially in less developed countries, women are hardest hit by the global crisis caused by the pandemic. Part of the reason is that they mainly work in the sectors hardest hit by the pandemic - including tourism.
The most vulnerable segments of society are least able to cope with the socio-economic impacts of the pandemic. Low-paid workers, young people, the elderly, indigenous communities are also in many cases less likely to have the resources or opportunities to escape adversity.
The second principle of the 2030 Agenda for Sustainable Development and the Sustainable Development Goals (SDGs) is "No one is left behind". This commitment is more relevant than ever at this time.
UNWTO is strongly committed to implementing the United Nations Decade of Action to Realize the Global Goals and actively contributing to the realization of the principle "The Future We Want, the United Nations We Need".
The role of tourism in holistic recovery
Travel has a special ability that ensures no one is left behind. It is also the spirit of the Year of Tourism for Development inclusiveness and World Tourism Day 2021.
The tourism industry is a recognized pillar of most - if not all - of the Sustainable Development Goals, especially Goals 1 (zero poverty), 5 (gender equality), 8 (employment and economic growth) and 10 (reducing inequality).
UNWTO, as the United Nations' specialized agency for responsible and sustainable tourism, is guiding the world's regions to recovery and inclusive growth. UNWTO ensures that all sectors of the tourism industry have a say in the future – including indigenous communities, ethnic minorities, young people and those at risk of being left behind.
World Tourism Day, celebrated annually on September 27th, is a global activity to raise awareness of the social, cultural, political and economic value of tourism and the contributions that what the tourism industry can do to achieve the Sustainable Development Goals.
Tourist Information Center (translated from UNWTO)