Attending the festival were Mr. Mai Duc Thong, Member of the Provincial Party Committee, Editor-in-Chief of Tuyen Quang Newspaper, Chairman of the Provincial Journalists Association; leaders of the Department of Culture, Sports and Tourism, People's Committee of Chiem Hoa district, along with a large number of people in the commune and tourists from all over the world attended.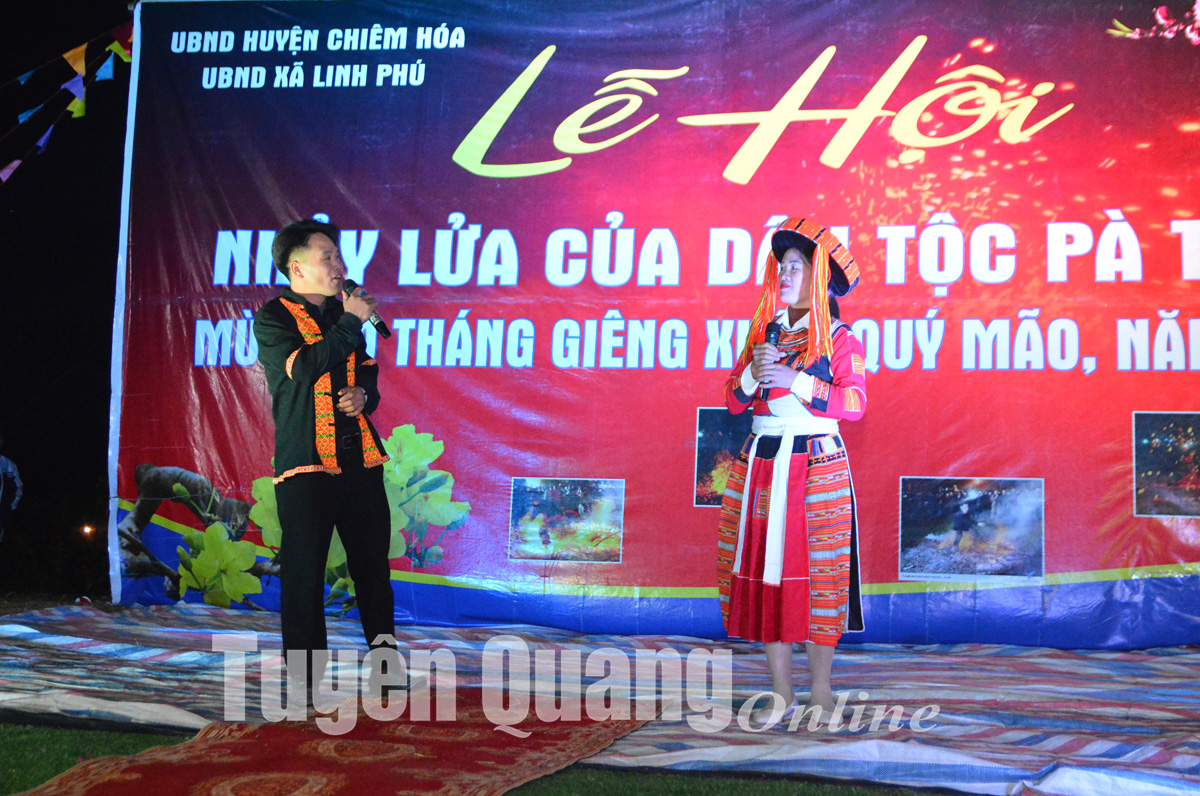 Cultural exchange at the festival has the participation of cultural actors who are Pa Then people from Hong Quang commune (Lam Binh).
Photo: Ngoc Hung
This is the first time Linh Phu commune organizes the Fire Dance Festival of the Pa Then ethnic group. This is a feature of traditional cultural activities in the community of the Pa Then ethnic group, which proves the strength, the process of labor, and the control of nature for human survival and development. The festival not only has the meaning of connecting the community but also preserves and preserves many traditional cultural values from generation to generation of the Pa Then people.
The fire started to burn when the gods entered the waiting young people, their bodies began to shake. Photo: Ngoc Hung
The organization of the Fire Dance Festival aims to contribute to the good management, protection and promotion of traditional cultural values of the nation. With its attractive and unique nature, the festival leaves many deep impressions, contributing to promoting the potential of community tourism of the Pa Then ethnic group in particular and Chiem Hoa district tourism in general to domestic and foreign tourists. international.
An offering tray of the Pa Then people at the festival. Photo: Ngoc Hung
The festival attracts thousands of people and tourists to watch. Photo: Ngoc Hung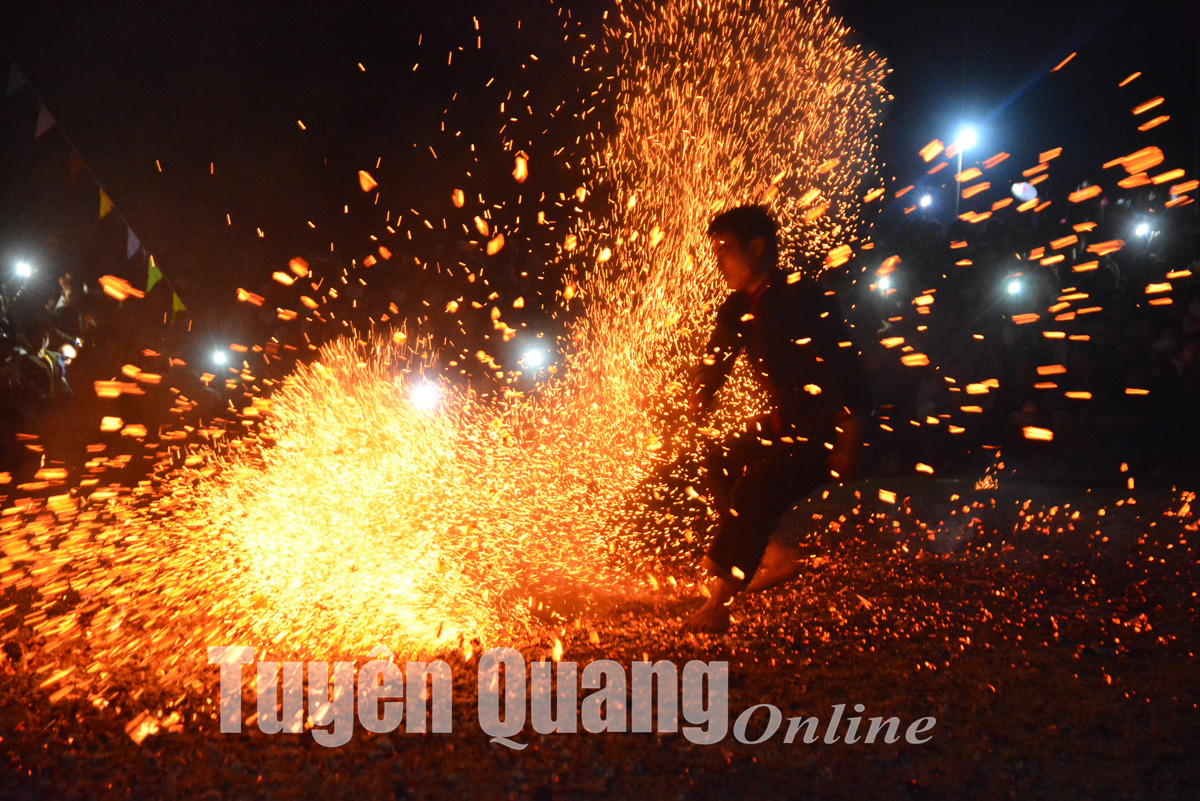 Dancing in the burning coals. Photo: Ngoc Hung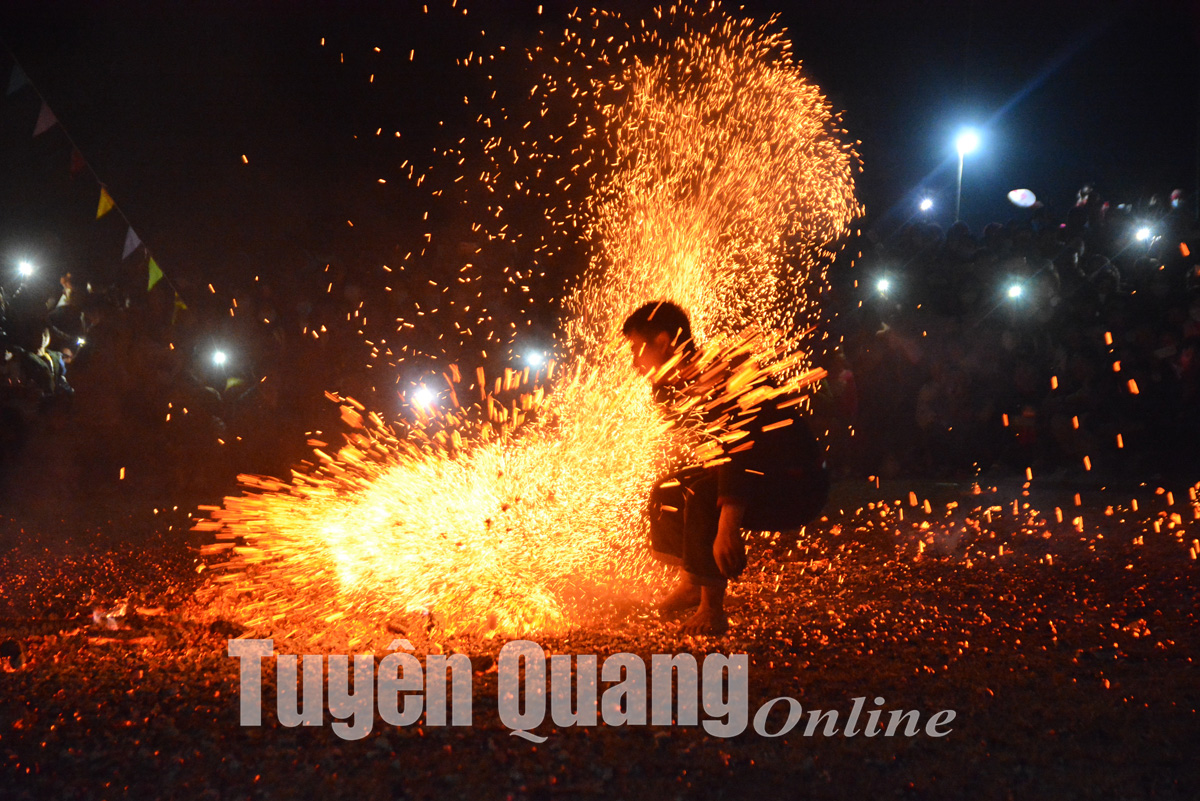 Use your hands to throw a bunch of burning coals. Photo: Ngoc Hung
Fire flower dance. Photo: Ngoc Hung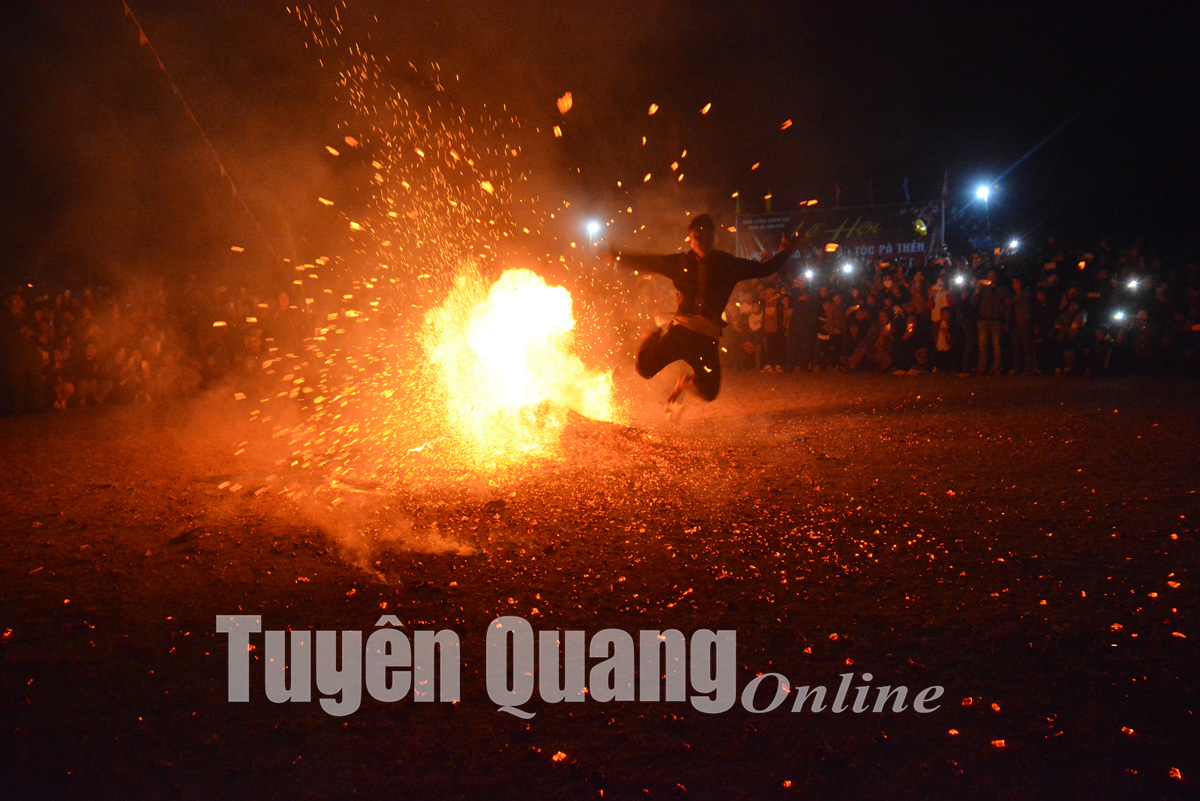 The Pa Then people of Linh Phu commune are determined to restore their unique fire dance festival. Photo: Ngoc Hung
According to Tuyen Quang Online Newspaper