Tourists listen to singing Then and lute on Na Nua lake.
Visitors visit Tan Trao Communal House at the Tan Trao Special National Monument (Son Duong).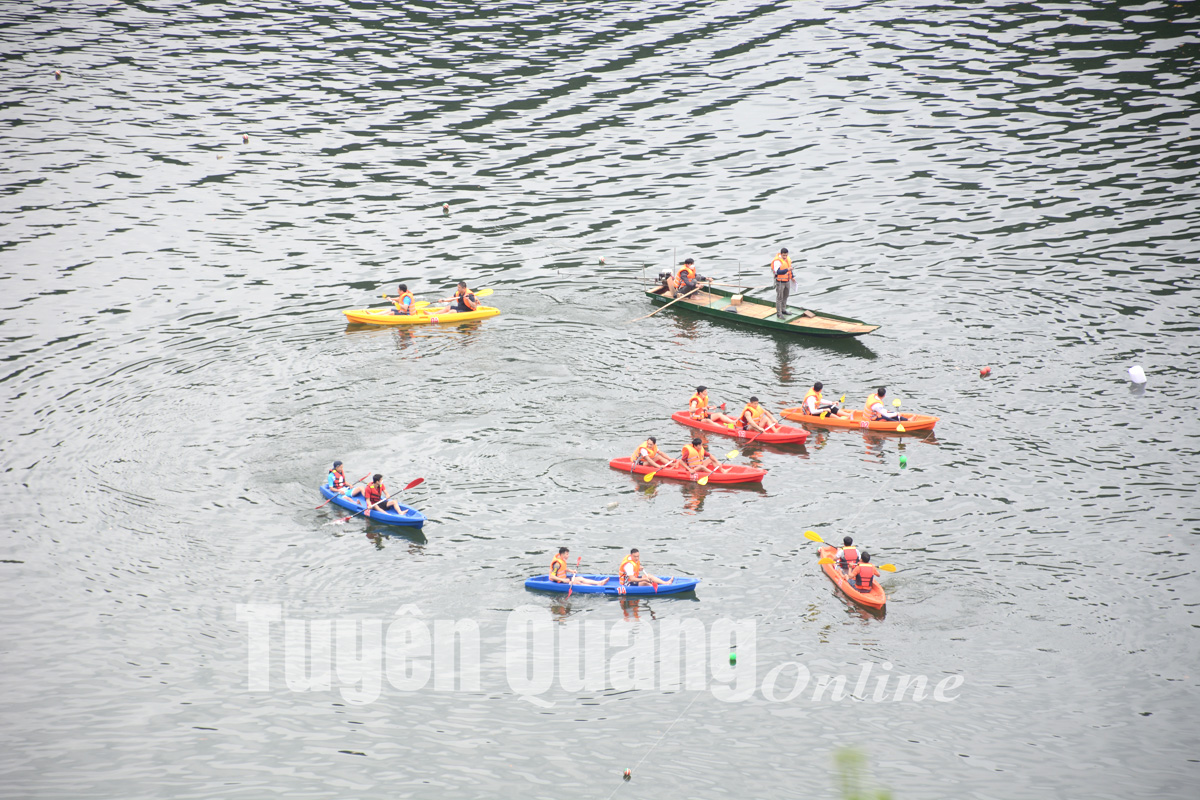 Visitors experience kayaking at Na Hang ecological lake - Lam Binh.
Foreign tourists explore the primeval forest of Lam Binh district.
According to the Provincial Tourism Area Management Board, in just 2 days of public holidays April 30 and May 1, the whole province welcomed over 50,000 visitors; Foreign tourists are quite crowded, mainly from Japan, Korea, Singapore... In which, Tan Tao Special National Monument (Son Duong) in the past 2 days has welcomed 520 delegations with 21,500 visitors. the most record number ever; Na Hang district welcomes more than 20,000 visitors, the rest are visitors to visit and relax at My Lam mineral spring, Lam Binh district, Ham Yen district...
Check-in point in Lang Can town.
Na Hang night market attracts a large number of people and tourists. Photo: Quoc Viet
During the next 2 public holidays, the number of registered visitors at tourist sites and attractions in the province continued to increase, not to mention retail and family visitors.
According to Tuyen Quang Online Newspaper