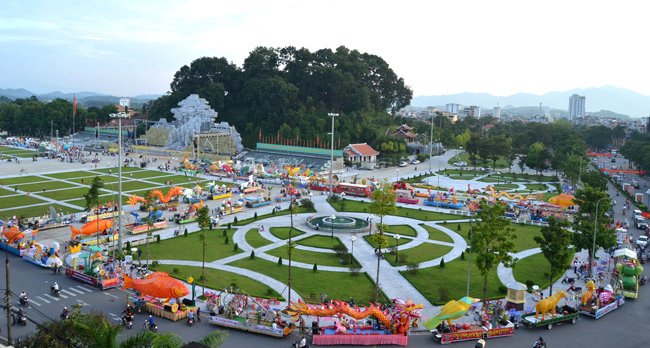 The list of winning projects and works includes: Xingfu Ridge (Eco-Homestay in Hung Phuc ancient village, Meishan, China); Environmental Landscape Improvement Plan for Yangtze Riverbank in Jiangbei New District of Nanjing, China); Danzhai Wanda Village (Meishan, China); Jordan Valley channel revival (Hong Kong, China); Nguyen Tat Thanh Square - The quintessence of mountains and forests (Tuyen Quang, Vietnam); Public landscape for urban renewal of Phadung Krung Kasem canal (Bangkok, Thailand); New town in a 100-year-old town (Kitakyushu, Japan); Town planning to preserve the historic townscape of Hizenhama-shuku (Kashima, Japan); New way to walk in the old city, modern historical road map of Yeongdo (Busan, Korea); Build more roads and plant forests in Iron city (Pohang, Korea); Balanced Urban Development Through Restoration of Cultural and Historical Landscapes "Policy of preserving and promoting Hanok of Seoul (Seoul, Korea).
The winning works and projects are evaluated according to five criteria: environmental friendliness, sustainable safety, respect for local culture and history, high artistic quality and contribution to development. of the region and serve as a model for other cities.
The "Asian Cityscape" Award is an international award established in 2010 by the cooperation of four organizations: the United Nations Office of Human Settlements for Asia and the Pacific, the Commission Asian settlement, Asian Landscape Design Organization and Fukuoka City Research Center (Japan), with the goal of recognizing a comfortable and happy living environment for Asian people.
The award is designed to honor cities, regions, projects... that have played an important role as role models in building landscapes with a tangible environment, where people's daily lives flourish. develop around and include various natural, tangible, conceptual elements such as mountains, rivers, trees, urban spaces, buildings, local culture and activities of the people living in and around them.
More about this source textSource text required for additional translation information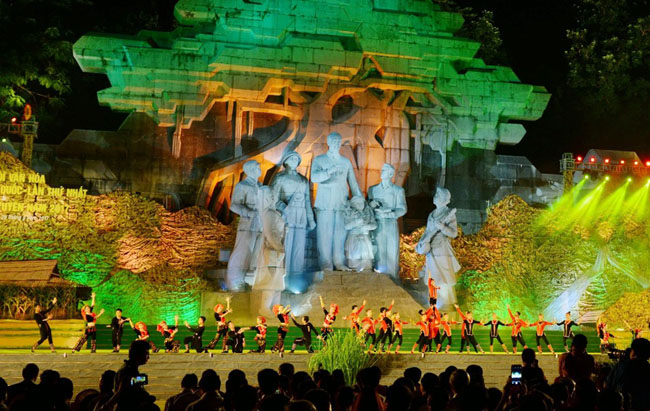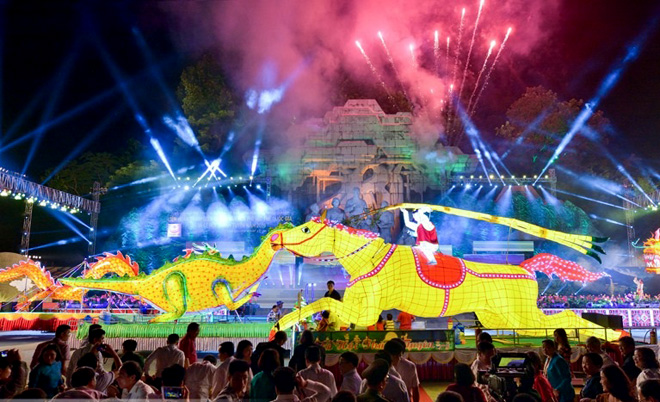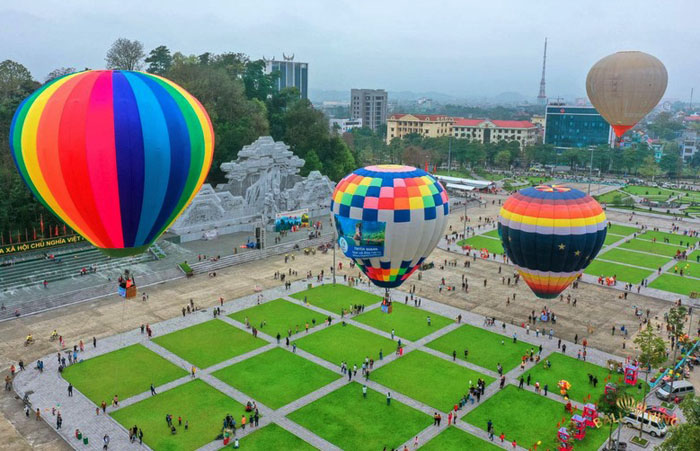 In Tuyen Quang, Nguyen Tat Thanh Square (Tuyen Quang City) is an impressive work that not only makes an impression on the landscape and urban architecture but also is a place for cultural, political and historical activities of the people. Tuyen Quang people in particular and the whole country in general when coming to Tuyen Quang. Nguyen Tat Thanh Square with the highlight is the Monument of Uncle Ho with the people of ethnic groups in Tuyen Quang province and the Temple of President Ho Chi Minh is a cultural work with profound political and humanistic significance and is an architectural work. The typical architecture represents the love of people of all ethnic groups in Tuyen Quang province with their beloved Uncle Ho.
Every year, Nguyen Tat Thanh Square attracts hundreds of thousands of people to visit, offer incense, newspaper and participate in fun and entertainment activities; especially attracting a large number of visitors on holidays, Tet or major political, cultural - social events of the province and country. In particular, every year in the 8th lunar month, Nguyen Tat Thanh Square is honored to be chosen as the venue for the Mid-Autumn Festival - one of the program contents of the Thanh Tuyen Festival. This festival has been established by Guinness records: "The festival night has many unique and largest models of Mid-Autumn Festival lights in Vietnam", "The largest Mid-Autumn Festival in Vietnam", "The largest pair of lanterns in Vietnam". . This is a unique festival, a unique cultural beauty of Tuyen Quang homeland.
* Previously, in order to implement the program of foreign affairs activities of Tuyen Quang province in 2022 and the direction of the Provincial People's Committee, the Department of Foreign Affairs coordinated with Tuyen Quang city to build and complete the application file to participate in the award. "Asian city landscape" in 2022 with the project "Nguyen Tat Thanh Square associated with the route along the Lo River". With this award, it will contribute to promoting and introducing the beautiful image of Tuyen Quang homeland to international tourists and friends. Thereby contributing to promoting tourism activities in the area in the near future.