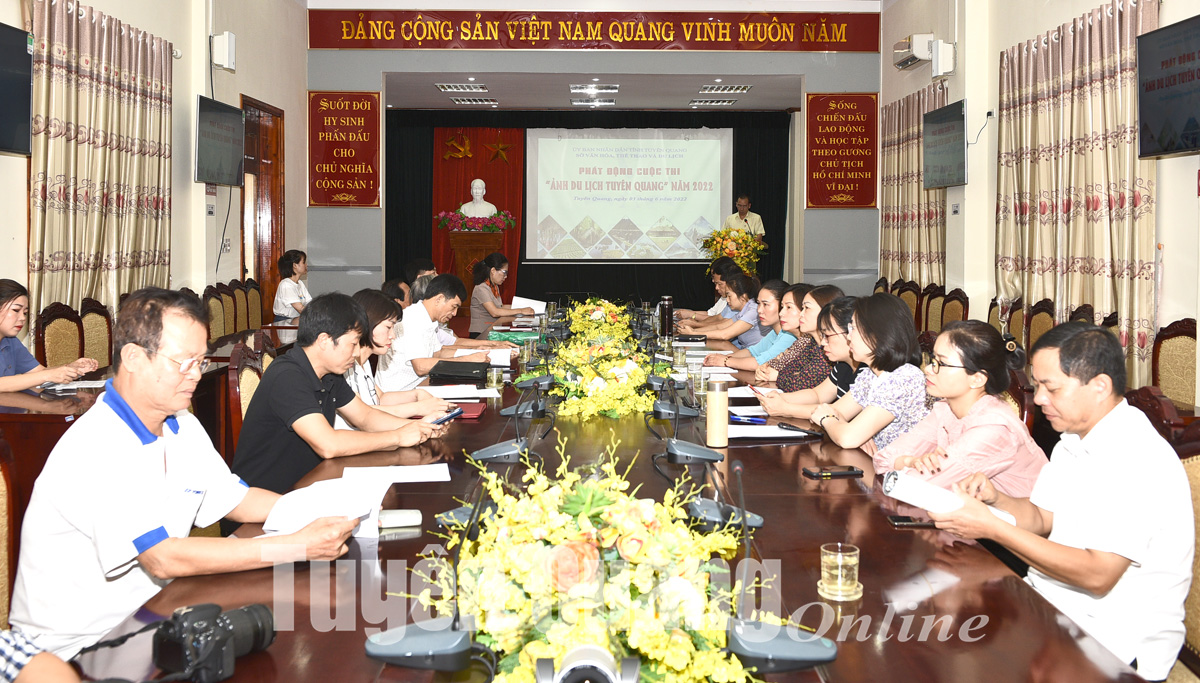 Delegates attending the launch of the Contest.
The contest has a provincial scale, widely launched to all Vietnamese citizens at home and abroad, foreigners working, living and working in Vietnam with no age limit. Photos must be taken in Tuyen Quang province, clearly reflecting the contest theme, highlighting the beauty of the land and people of Tuyen, through two rounds of preliminary and final examination. The Organizing Committee invites representatives of agencies and units: Tuyen Quang Newspaper, Provincial Radio and Television Station, Investment and Promotion Center, Provincial Literature and Arts Association, Provincial Business Association to be members of the Committee. Organize a contest. The jury invited the Vietnam Association of Photographers and the Provincial Association of Literature and Arts.
The Organizing Committee received photos from June 3, 2022 to the end of August 20, 2022 through the address: http://anhdulichtuyenquang2022.com. The 2022 "Tuyen Quang Tourism Photo" contest is expected to be awarded in September 2022 on the occasion of the ceremony to receive UNESCO's registration certificate of intangible cultural heritage "Then practice of the Tay and Nung people" , Thai in Vietnam" and Thanh Tuyen Festival in 2022.